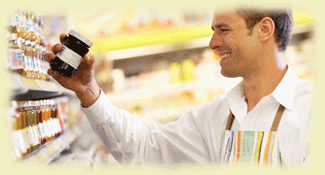 Integrated Organics Company is a comprehensive National Broker Services organization and performs the following:
Sales Overview
Evaluate current competition and their landscape of retail and distributor placement in the natural and specialty trades
Establish a plan of action for aggressive, managed growth
Define targets for national marketing
Collaborate with your company, developing a Brand Management Budget including promotional, placement and advertising expenses
Promotions
Develop promotional schedule
Rotate promotions by product subcategory
Implement and manage promotions
File paperwork required by distributors and retailers
Track placement
Advertising
Develop strategy for ad placement at distributors and retailers nationally
Manage ad submissions and deadlines
Confirm ad placement in books/print
Sales Action
Ship samples and collateral materials to buyers; follow-up in a timely manner
Seek to obtain national distribution to natural and organic foods trades
Call on distributors in the natural and specialty trades including UNFI, Nature's Best, Tree of Life as well as regional distributors like Jerusalem Foods, Associated Buyers, etc.
Call on Whole Foods (including Wild Oats) at national, regional and local levels
Call on key natural multi-stores nationally including Mrs. Green's, Earth Fare, NRG, Akins/Chamberlains, Vitamin Cottage, Mother's, Jimbo's, Lassen's, New Leaf, etc. and key specialty accounts including Andronico's, Lunardi's, Central Market, etc.
Store Check Reports - Store Chk by Natural Intelligence
Provide Shelf Audit reports on your product at top retailers in the US. Reports include shelf location, price, promo, shelf tag, and inventory data.