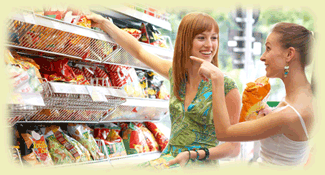 MISSION
The mission of IOCO is to identify innovative natural and organic brands with limited distribution or no US distribution and introduce them nationally. We call on stores and headquarters of major national, multi-store, and independent natural and organic foods retailers in the natural, specialty, and upscale supermarket classes of trade. We have excellent relationships with all key distributors that serve these stores.
SPECIALIZATION
Many brokers represent 50-100 brands. At IOCO, we have about a dozen brands, which enables us to concentrate on the needs of each. Our natural retail accounts include Whole Foods (including Wild Oats), the 190 stores that participate in the Coop Advantage program, and various regional and independents throughout the market including; EarthFare, Mrs. Greens, Central Market, Mother's Market, New Leaf Markets, Andronico's, Bristol Farms, Treasure Island, Wegmans, Harris Teeter, Raley's, Native Sun, Ellwood Thompson's, Wedge Co-op, Rainbow Grocery, and many, many more.
OUR SERVICES
In addition to the usual broker services, we will work with you to develop a Brand Management Budget to include costs for placement, promotions, demos, and advertising. Our Promotions Coordinator will recommend plans and administer all aspects of an approved plan. We perform in-store audits, which will give you shelf placement information (location, price, inventory, etc.) at hundreds of top retailers in major market areas.